HOLY are a crust/d-beat/power violence-inspired hardcore quartet from Milan, Italy. Stream their sophomore effort, The Age of Collapse below. Fans of NAILS and Black Breath take note.
HOLY- The Age Of Collapse (Full Stream)
London-based Carmen Villain is a former model that will release her debut LP, Sleeper, via Lindstrom's Smalltown Supertown imprint (we're big fans) on March 12th. Hear a serene remix by disco journeyman Prins Thomas — off of a January released 12″- below.
Carmen Villain – Lifeissin (Prins Thomas remix) (Stream)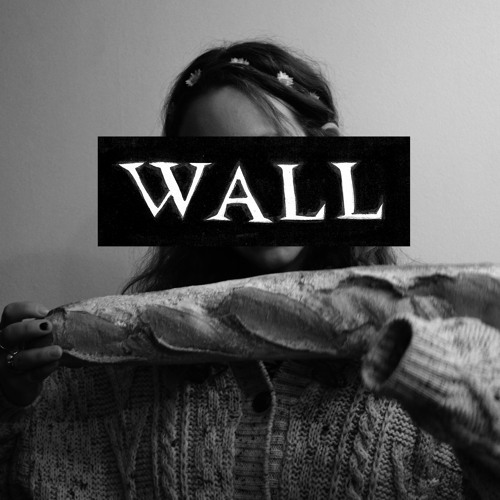 Going under the moniker WALL, UK producer/songstress Lyla Foy makes delicate and alluring pop creations; after a string of sold-out support dates opening for Local Natives, Foy is working on a full-length and will be showcasing next week at SXSW. Hear "Left to Wonder" from her Shoestring EP which is out April 1st (UK) / 2nd (US) via Big Picnic.
WALL- "Left to Wonder" (Stream)
Blue Hawaii are a Montreal duo that share a lead singer from BRAIDS (Raph Standell-Preston) and make lovely production-forward delicate pop. The band's debut longplayer is entitled Untogether and was just released with one of our favorite labels, Arbutus. Stream "Try to Be" below.
Blue Hawaii – "Try to Be" (Stream)
Norwalk, VA musician Wesley Bunch makes new-wave synth-skimming pop under the Suburban Living moniker- we've posted on him before and I've always liked the name. I sorta want a band tee-shirt now… hm.. Anyways, download "Always Eyes" below and grab the 7″ that includes the song- and one other- via Dialog Records come April 16th.
Suburban Living- "Always Eyes" (MP3)
While London act Vondelpark will release their debut album, Seabed on April 2nd via European tastemaker label R&S Records, the tipping trio have just shared a fantastic video for the tender title track, "California Analog Dream." Stream the track below and watch the video here.
Vondelpark – "California Analog Dream" (Stream)
Classically-trained Berlin electronic trio, Brandt Brauer Frick have just shared the first tune off of their upcoming third longplayer, Miami, which drops later this month via !K7. The album will feature Jamie Lidell, Nina Kraviz, Om'Mas Keith (Frank Ocean's Channel Orange producer) and Gudrun Gut. Hear "Broken Pieces" feat. Jamie Lidell below.
Brandt Brauer Frick – "Broken Pieces" feat. Jamie Lidell (Stream)