It's with great pleasure that we welcome a fresh calendar year with a new installment in The Holloweyed mix series; based in Guadalajara Jalisco, Mexico, gauzy acid house weirdo David Cornejo makes music and art as Play Tonto (attached collectively to The Horse We Want to Hang as a record label and design collective) and after his inclusion in our Year In Music 2012: Friends List post, I asked Cornejo to get some music in order and send off a mix.
The below exclusive, hour-long mixtape mixes warbled dance, experimental space, Italo groove, left-field pop, folkster somber, a former Beatle, a current Stone and underground kings like Arthur Russell and Lee Hazlewood… Woo!
We've said it before, but we're huge fans of Play Tonto's lo-fi, VHS-hazed productions and included his recent LP, No Earth / New Planets in our Top 50 LPs of 2012; The music is diverse and fans of the retro acid and house sound and/or leaners-on of the likes of Beggars in a New Land, Outer Limits Recordings, Gatekeeper, Ariel Pink, James Ferraro, etc. should take note.
Download / stream Play Tonto's mix below.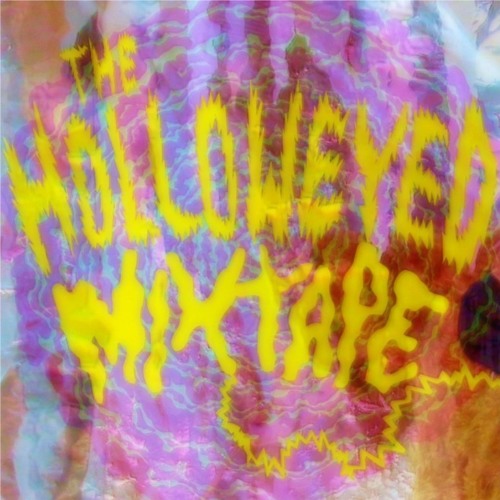 THE HOLLOWEYED MIXTAPE BY PLAY TONTO
TRT: 56:09
Nico – Prelude
Squarepusher – Cranium Oxide
George Harrison – Singing Om
Nico Fidenco – Theme From Zombi Holocaust
Lee Hazlewood – The Night Before
Alec Empire vs. Merzbow – Enter The Forbidden Space
Boards Of Canada – Untitled 13
Ariel Pink's Haunted Graffiti – Crybaby
Disjecta – Pit
Lucifer – Solomon's Ring
Marcello Giombini – The Hunt &Trapped at the Cemetary
P4 – I'm In Love With A German Filmstar
Mick Jagger – Invocation Of My Demon Brother
Arthur Russell – You And Me Both
AFX – In The Maze Park
Iannis Xenakis – Kraanerg
George Harrison – Red Lady Too
Them – Square Room
John Frusciante – Wind Up Space
Hell Interface – The Story Of Xentrix
AFX – Pissed Up In SE1
Bochum Welt – Arnos Park
Zwischenwelt – Telekinesis
Elliott Smith – Bye